Hey, Women entrepreneurs over 40…
Go from frustrated to focused with your content Creation
Do you want to start attracting more dream clients through your online content? And stop relying only on referrals? You're not alone! And you're in the right place.
As Seen In: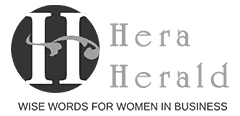 Confidently Create Content Your Dream Clients Want
Blog articles that educate future clients about what it's like to work with you
Social media posts that show dream clients you've been where they're struggling
Online marketing content that meets your potential clients where they're stuck
Hey, I'm Cynthia
I'm a Marketing Content Coach for Women Entrepreneurs Over 40
Through my Amazon #1 bestselling book, coaching services, speaking, and free content, I've helped hundreds of entrepreneurs create effective marketing content that makes their clients say, "Wow, I need to hire you!"
More specifically, I've helped female solo entrepreneurs:
"Cynthia has helped me focus my message to clarify what I can do and why I'm doing what I do to my desired clients." ~ Frances Naty Go
"I used to struggle to find content and catchy titles for my blogs and marketing materials, but now it's so easy!" ~ Joanie Connell
I'd love to help you create messaging you feel great about, attract dream clients with your sparkling content, stop staring at a blank screen, and more!
want To Get Unstuck?
Here's How I Can Help
The Client Clarity Coaching Intensive
Looking to create more abundance for your clients and yourself? Sign up for one-on-one coaching and let's create your custom content strategy and step-by-step marketing action plan!
Don't just take my word for it!